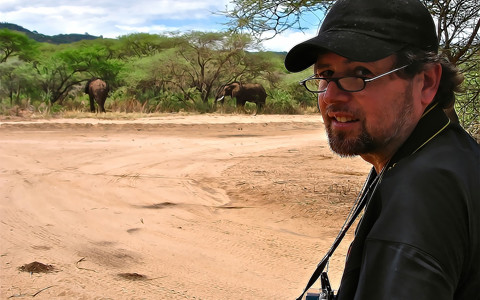 Néstor Colombo has spent the better part of his life behind a camera. After studying Mathematics and Computer Engineering at the University of Santiago and the School of International Business in Santiago, Chile, Néstor decided to hitchhike across Latin America in search of people and places where he could meet needs and make a difference. His adventures earned him friends from all walks of life. He mobilized teams of young people to serve their communities, met with government officials to inspire positive change, organized rallies and events, and united people who shared his common goal of making an impact on the world. These experiences inspired him to consider how to increase his sphere of influence and he fell upon media as the answer. He realized that while hundreds can be reached personally, with the power of mass media hundreds of thousands can be reached. It was then that his passion for visual media began.
Néstor returned to Chile to serve as the National Director for the Christian Broadcasting Network (CBN) and the founder and Executive Director of the Christian Media Corporation in Santiago. He began his work in television via the production of stories, interviews, news, and human interest pieces for CBN. Simultaneously, he went on to establish the first ever locally supported, non-commercial UHF and cable television channels in the country of Chile. He directed and produced seven original programs for these stations, working every angle — from behind the camera, to on camera, directing to editing, and filming to producing.
Néstor relocated to the United States in 1999 where he has continued to work in mass media for numerous organizations – driving strategy, production, and media distribution. In 2004, he spearheaded the development of yet another television network in Atlanta, Georgia, directing and co-producing documentaries, shorts, and series for broad scale use.
All the while, Colombo has traveled the globe with a camera on his shoulder. From stills to video, he has brought his personal gusto and love for people to countless images. This site represents just a small portion of that work.